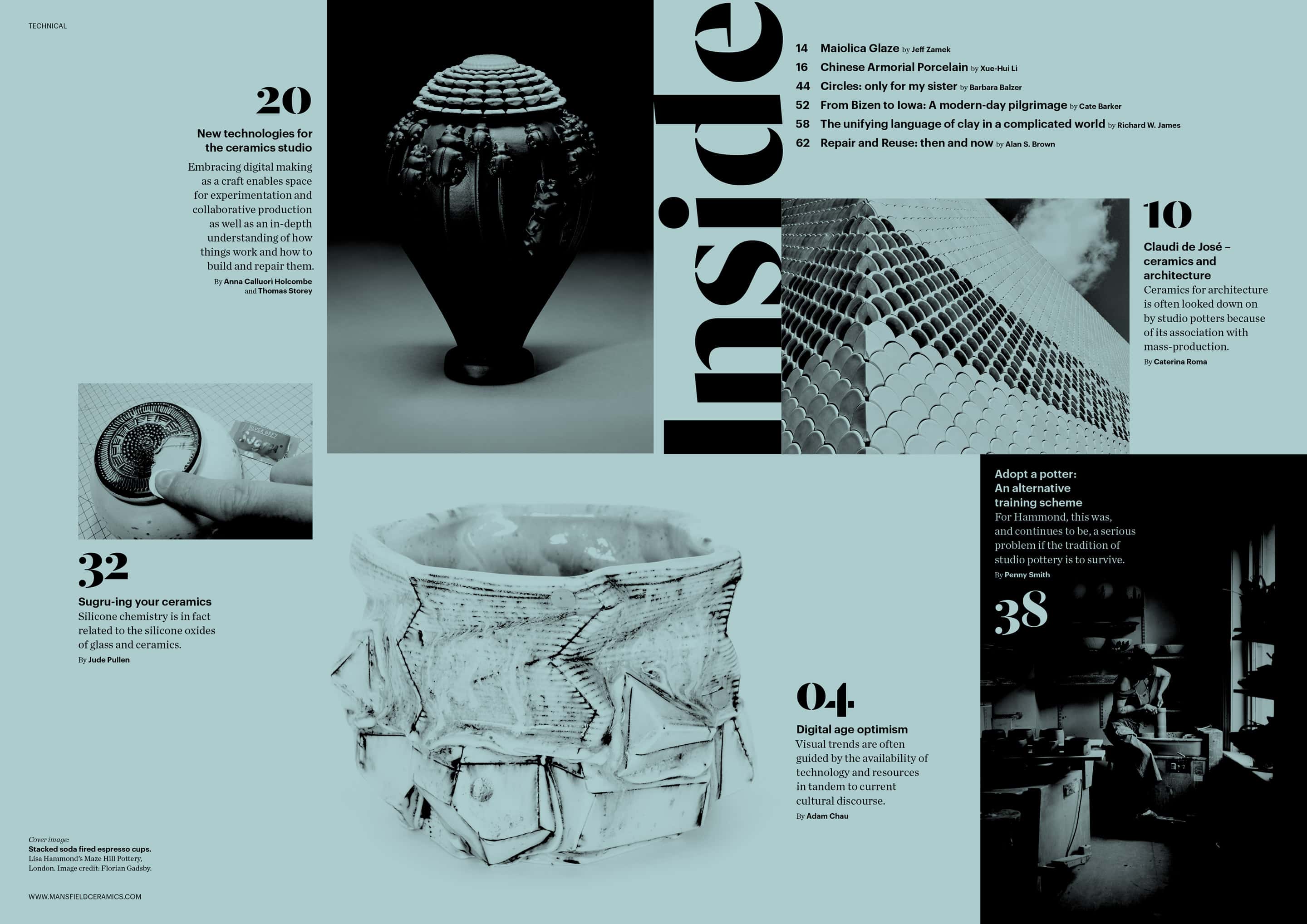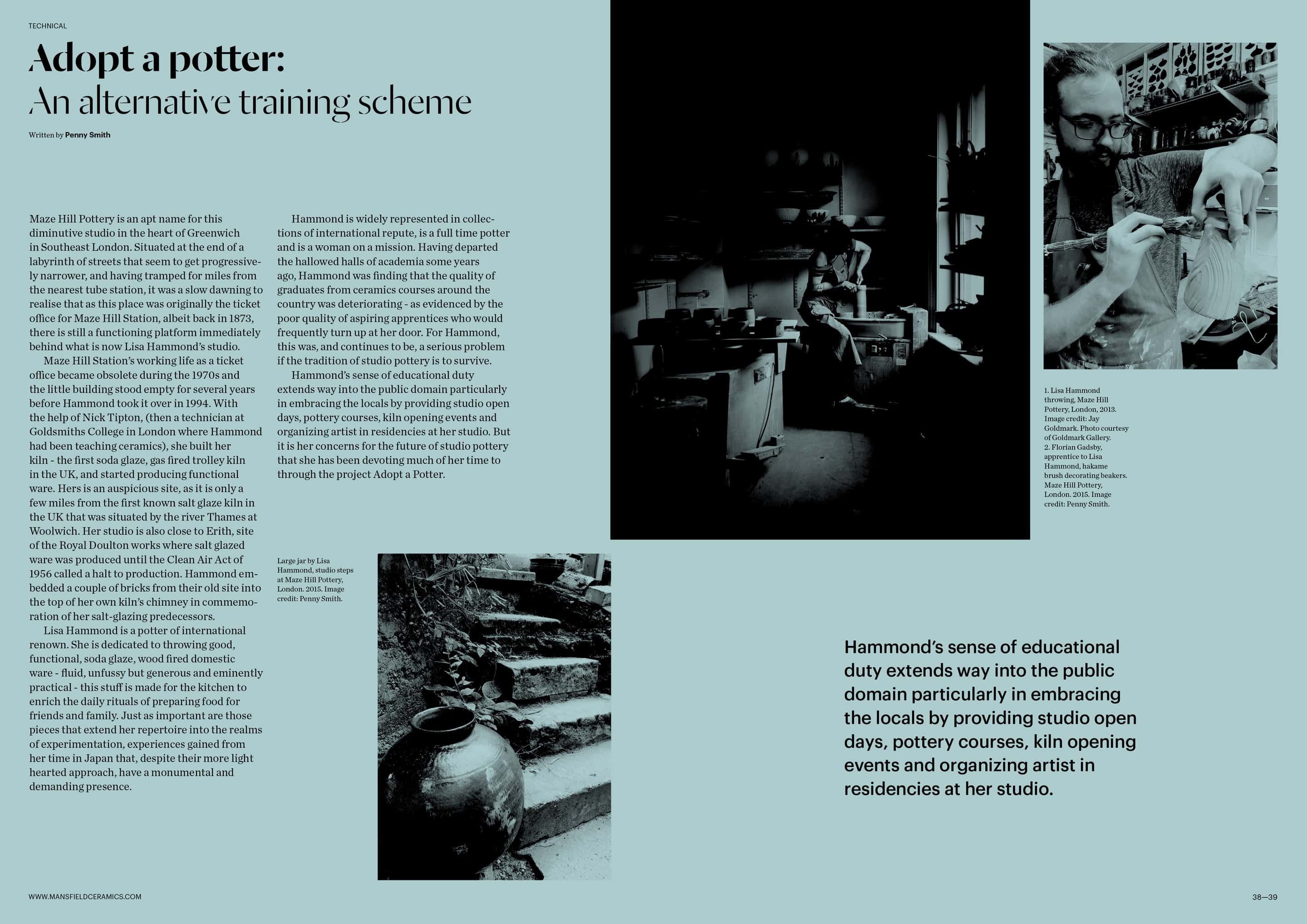 Ceramics: Art + Perception; Technical
Remolding claymunications
Ceramics: Art and Perception became a global phenomenon when it was launched in 1990, changing the field of critical writing about ceramics forever. From Australia, its influence spawned magazines around the world, all attempting to meet the demand for quality written analysis of clay.

In 2017, the new editors and publishers comissioned Coast to overhaul the design of the magazine, combining two publications and a new creative writing section into a dynamic, agenda-setting quarterly.

Large splashes of colour, and the bold use of type, differentiated the creative writing segment of the magazine from the other two sections. Flip the magazine over, rotate it 180 degrees and discover Ceramics Technical, a sophisticated, no-nonsense, two colour magazine, printed on uncoated paper.

"Coast questioned, challenged and surprised us. In the end, they breathed life into everything. They revitalised us." Bernadette Mansfield, Editor.