Garvan Institute

Disease is a new beginning

For the Garvan Institute, disease is not the end. It's a new beginning. This sbrand film flips the script on disease, taking the viewer on a journey — from the final moment of life into a new future that is full of hope, a future that is within reach.

The new logo speaks of an agile and spirited institution, and this is emphasised through dynamic 'play', in the changing arrangement of the letters on stationery (but always maintaining correct alphabetical order). Flexibility in the logo also means that it engages the user anew with each application.
In punctuation the 'slash' device is used as a separator, or with abbreviations, and in the logo it hints at missing information, but a diagonal line is also used to mark boxes to answer questions, or tick off tasks done. Today, slashes are most commonly seen in URLs, in a way similar to a separator in filing systems, particularly when deep within a site's architecture. Drawing on both of these uses, we have used it in publications as a device to suggest information entered by one, by a few, and by many, building the digital database into a formidable tool.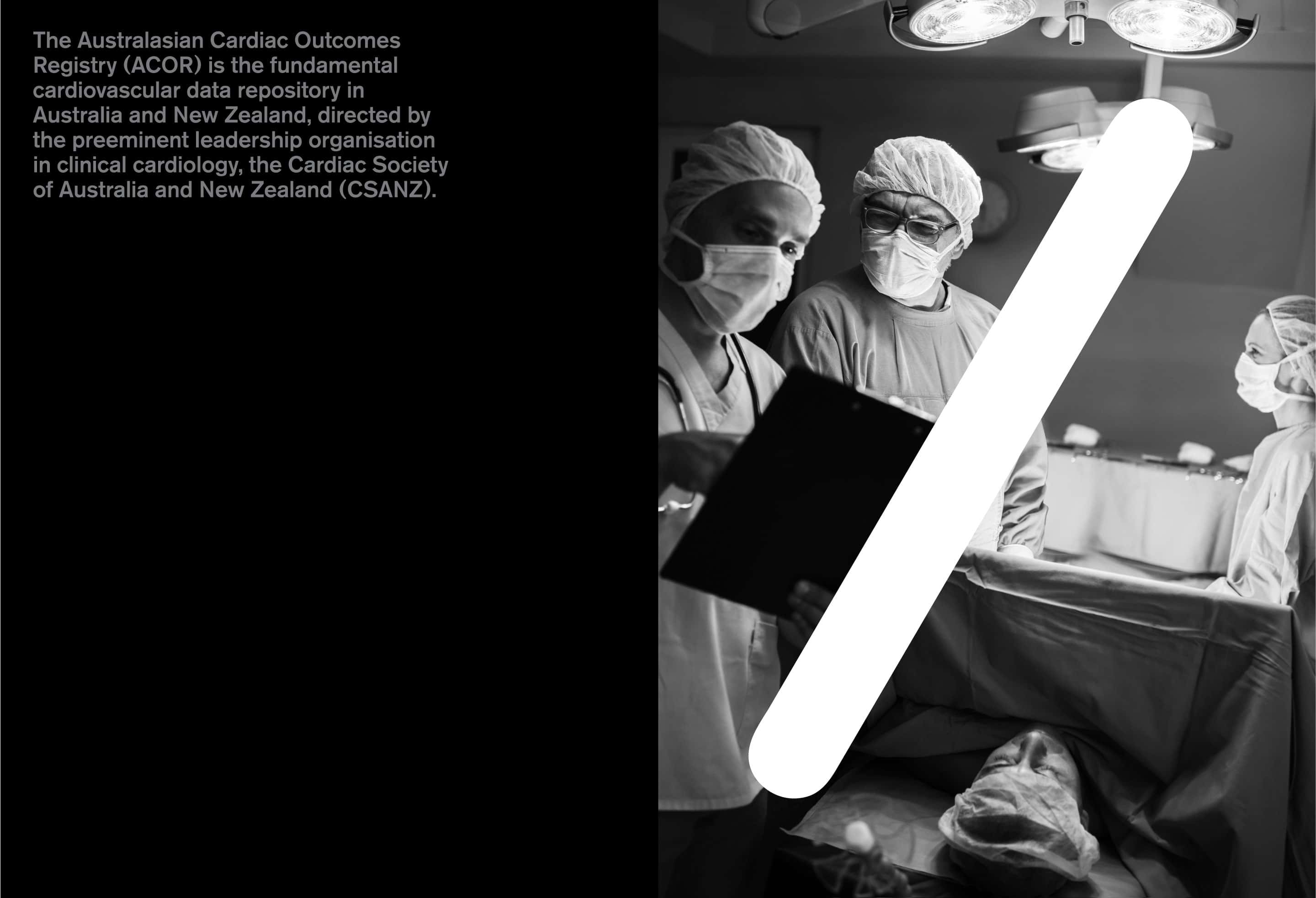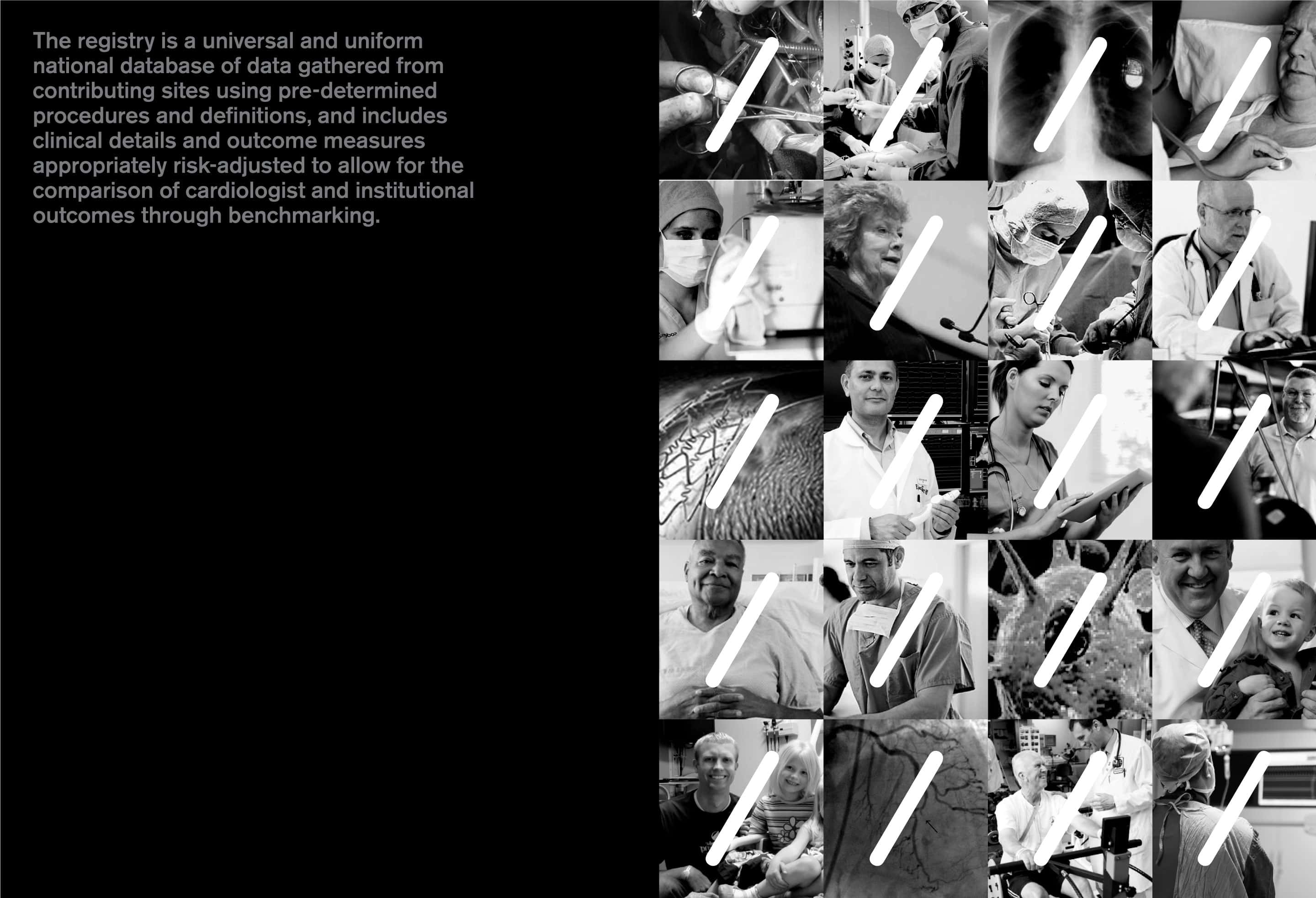 Coast designed and developed a basic responsive website with a WordPress backend. The ACOR wordmark automatically wraps around the content.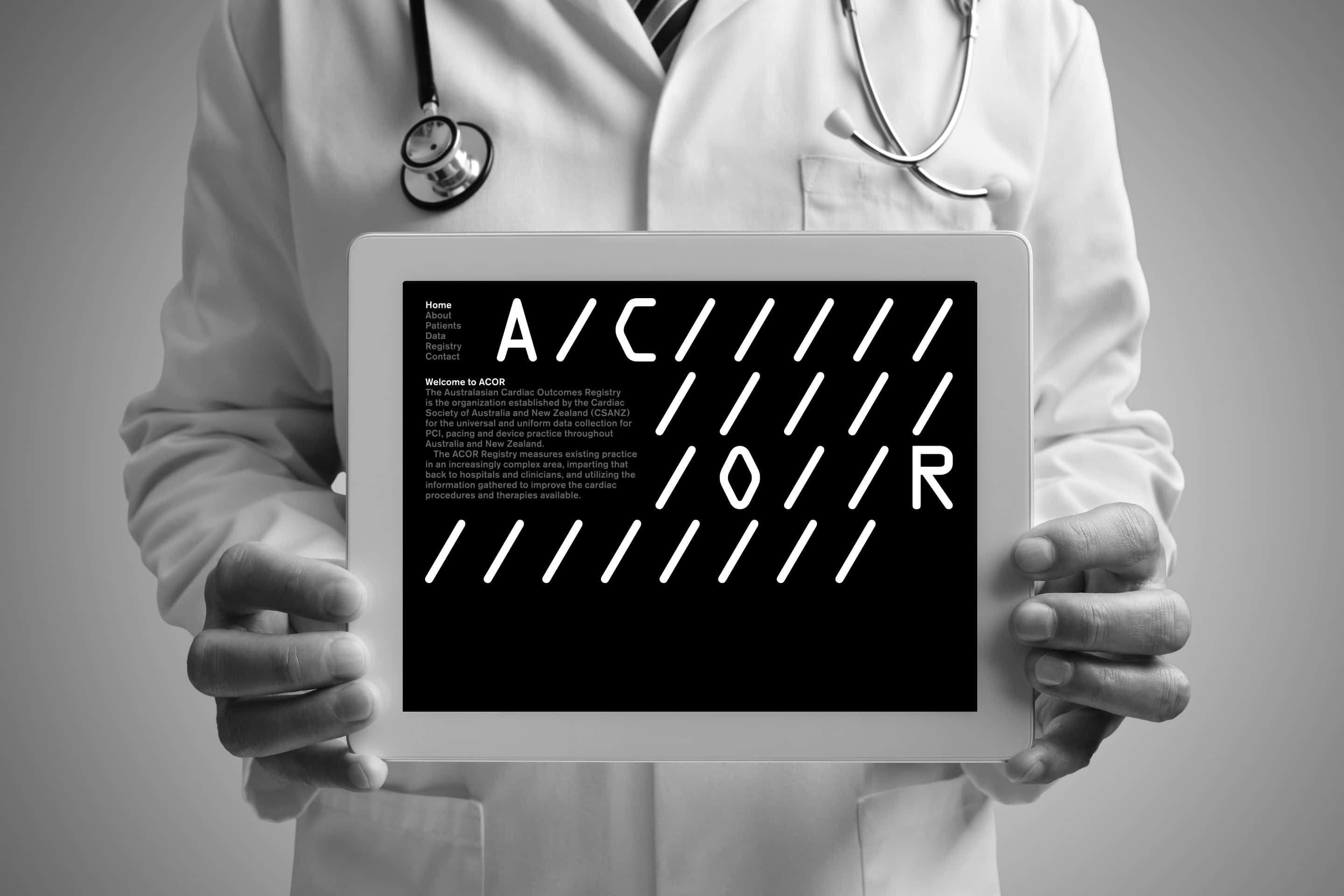 Playing with scale we used a small 'slash' device to create a simple pattern for merchandise, while we encouraged large applications of the logo for signage, to add some extra oomph to interiors.
They said…
These guys are geniuses and an absolute joy to work with. Their creativity is inspiring. I hope our paths will cross again. — Lin Turnbull, CEO