University of NSW

Breathe easy

When the University of New South Wales (UNSW) was in the planning stages of banning smoking throughout their campus, Coast was commissioned to help communicate the change. The UNSW guidelines encouraged communications to be 'positively provocative with bold and progressive opinions' and to always 'say something new'. So instead of the a typical no smoking message we drew on the university's own scientific data to communicate unfamiliar information about the dangerous contents of tobacco smoke. The solution breathes the brand's attitude and guts.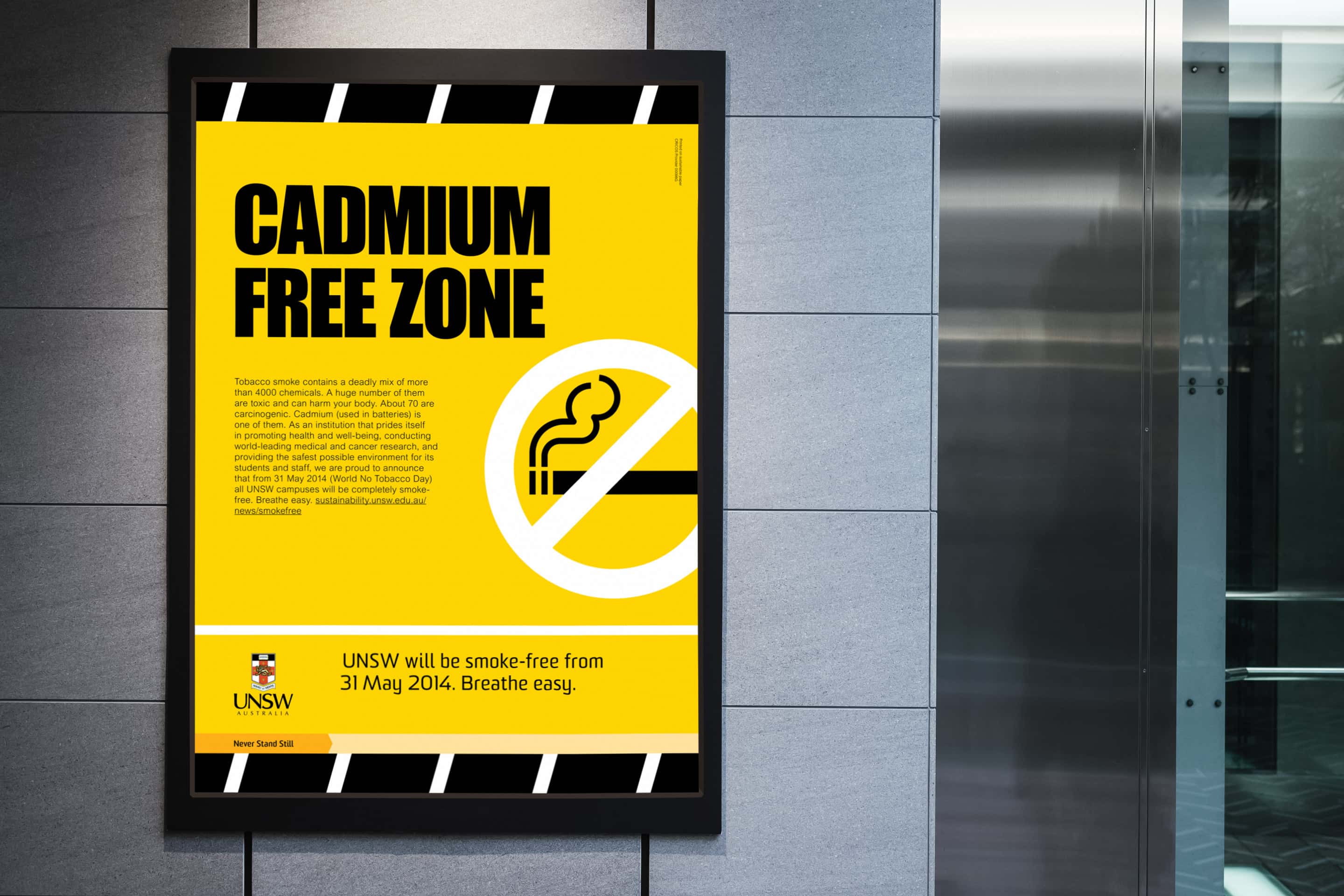 Introducing unknown facts about the harmful chemicals in tobacco smoke, and their uses as insecticides, toilet cleaners and propellants, ensured the messages were fresh and arresting.



By foregoing cliché in favour of new insights the campaign generated lots of debate on campus and on social media. The subsequent discussions, both positive and negative amongst students, proved very effective in communicating the UNSW's new smoke-free message.



They said…
"Thanks again for your bold and daring ideas, showing us how we can say 'something new every time'. You'll be glad to hear we're being brave and going with them all!" Penny Jones, Communications Contractor, UNSW Safety and Sustainability